Guruvayoor elephant sanctuary and Temple Darshan The Guruvayoor temple  maintains a unique elephant sanctuary, the only one of its kind in the World. It has 68 elephants...
View Details
Port of  Call  Cochin, India The Cochin Port, as it used to be in the past, keeps a close association with various industries like oil refinery, cashew and spices exports,...
View Details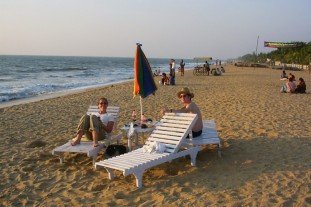 Cherai Beach is located in Vypin island, Kochi, India. Cherai Beach is just 10 km from Vedic village resorts,The beach is shallow, calm and is ideal for swimming & sunbathing.
View Details